17th February 2015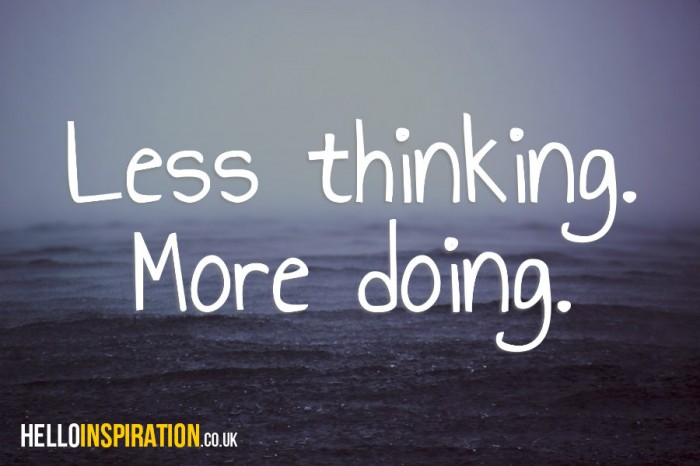 "Hi, my name is Chris, and I am an overthinker."
I've been overthinking things for the last couple of weeks. I've convinced myself that thinking about getting stuff done is the same as actually getting stuff done.
It isn't. Not even close.
I've got so wrapped up in 'thinking' that I didn't even know where to start actually 'doing'.
Thankfully I've had a bit of a kick in the arse with some simple yet effective advice…
Start at the beginning. Pick one thing and get it done.
Now I just have to think about picking that one thing ;-)
1610 Total Views
1 Views Today